About Us
Ellsworth Adhesives is a global distributor specializing in the supply and logistics of specialty chemicals and equipment. Backed by decades of experience and a team of experts, Ellsworth Adhesives offers customers complete solutions for their application needs by providing value added services and support.
Founded by Paul and Patsy Ellsworth in 1974, the company has a strong customer focus, helping manufacturers identify and implement industrial adhesive and dispensing solutions.
With its continued growth, Ellsworth Adhesives is uniquely equipped to offer a robust, growing catalog of adhesives, specialty chemicals, and related equipment to service the manufacturing industry.
Our Mission - What We Do
To drive global design and process performance through adhesive and other formulated resin systems, automation, and services.
Our Vision - What We Want to Achieve
To become the world's premier provider of adhesive systems and services.
Our Values - How We Do What We Do
Customer focus at all times.
Integrity in everything we do.
Quality in our work.
Cooperation with our coworkers, business partners, and communities.
Our Advantage
As a global company, Ellsworth Adhesives leverages its international supplier partnerships to ensure customers get the products they need, when they need it. By partnering with a distribution leader, manufacturers benefit from: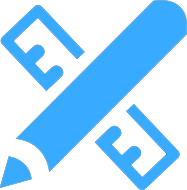 Design
Good design starts with choosing the right materials. Ellsworth Adhesives has a team of 200+ experienced Engineering Sales Representatives (ESRs) to help you identify the right materials and equipment to build a better product.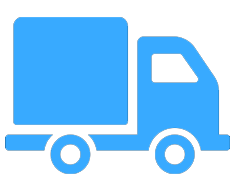 Supply
Getting the products you need when you need them is crucial. With robust distribution and manufacturing operations in 21 countries, Ellsworth Adhesives works to improve supply/procurement/inventory processes with on-time delivery and accurate lead times.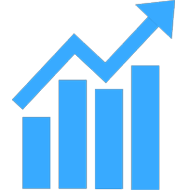 Production
Our job doesn't end with material specification. The Ellsworth Adhesives team collaborates with customers to increase efficiency on product lines by improving manufacturing speed and quality, reducing waste and chemical exposure, and cutting costs.
Services
Beyond the product catalog, Ellsworth Adhesives is part of a network of supplier partners designed to provide services to complement your engineering, assembly, and inventory processes.
Custom Formulation
Our Product Development Chemists and state-of-the-art facility develops custom formulated products.

Custom Labeling & Documentation
Ellsworth Adhesives provides custom labeling and manufacturer documentation to help manage inventory.
Custom Packaging
KitPackers, an Ellsworth Adhesives company, offers custom packaging for a variety of materials.
ePlus Inventory Solutions
Ellsworth Adhesives offers a fully customizable inventory management program.
Low Pressure Molding Services
Ellsworth Adhesives provides low pressure molding contract services.

Converting Services
The Ellsworth Adhesives team is equipped to convert materials like thermal interface materials, tapes, films, EMI shielding products, sponges, foams, rubbers, packaging, and more.
By partnering with the Ellsworth Adhesives team, manufacturers are fully supported in the application cycle. This collaboration often results in building better products, increasing efficiencies, and reducing cost & waste.
The Ellsworth Adhesives team is committed to your success and ready to help your company meet and exceed expectations. Get started with the leader in specialty chemicals and equipment: