Improving the Inventory Management Process

Tina Gabrielson
ePlus Program Manager
Ellsworth Adhesives
Manufacturing has been modernized by process efficiencies and innovative production techniques. OEMs are making products in a business environment much different than one from a decade or even five years ago. Since product assembly processes are continuously improving, shouldn't the way supplies and inventories are managed improve as well? A passive or mismanaged approach to inventory can lead to costly issues for manufacturers of any size.
Reactive Inventory Management
A reactive, "place and chase" approach to inventory management can lead to excessive overheads, multiple spreadsheets and sign-out logs, multiple orders, expediting costs, and time-consuming searches in the stock shelves. Often, the following scenario plays out:
Inventory is acquired by a purchasing agent when an employee arrives at their desk with an empty tube, pail or bottle of adhesive stating, "We are completely out of this."
The agent calls their vendor to place a new order for that item.
Two days later, another employee comes in with a different adhesive tube, pail, bottle, etc. saying the entire stock has expired and cannot be used.
The agent calls the same vendor to place an additional order, asking for both orders to be rushed because manufacturing is at a slower pace because these two items are not available.
Active Inventory Management with ePlus
ePlus is a cloud-designed inventory management tool which provides real-time inventory visibility to customers and Ellsworth Adhesives. It is fully customizable to fit each customer's unique inventory needs.
The ePlus program offers a variety of inventory management tools and services, including: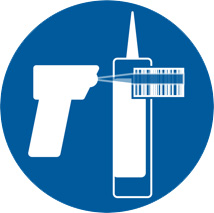 Pull Tag/Scanner
A simple labeling system allowing users to scan immediately or at the end of the day. Perfect for all product sizes.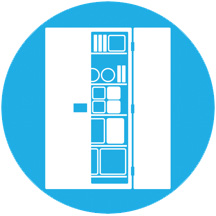 RFID Cabinet
Great for point-of use with the ability to grab one or more items at a time, including badge access capability.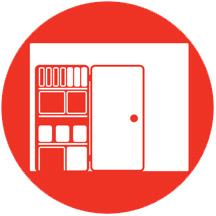 RFID Room
A walk-in option that works well with large, flammable, or refrigerated products.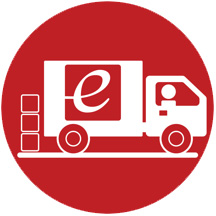 Field Inventory Specialist (FIS)
An expert in ePlus software and equipment that can work with any solution at your stocking location.
ePlus Benefits
The flexible, customized approach to ePlus inventory management provides a host of benefits:
Web-based program, no software required
Item bar-coding and customizable labels
Automated ordering
Custom security levels
Graphical display bars
Access to SDS, TDS, and manufacturer certificates
Shelf life tracking
Process cost savings
Full inventory visibility
Custom and real-time reports
Transactional history
Reduction in scrap
Flexible replenishment schedules
To learn more about the Ellsworth Adhesives ePlus inventory management process, download the white paper.
Interested in implementing ePlus at your company? Connect with the ePlus Inventory Solutions Team today.