Maribel Contreras
Engineering Sales Representative
Ellsworth Adhesives
Choosing a suitable adhesive for your bonding application can be challenging. Adhesives have different formulation characteristics to ensure excellent adhesion to substrates; they are formulated to withstand different temperatures and chemical resistance. Acrylics, anaerobic, cyanoacrylates, epoxies, urethanes, and silicones are the most common glues. Adhesives are used for medical devices, electronics, aerospace, automotive, packaging, and more.
Ellsworth Adhesives will guide you with the following key factors to select the best adhesive for your application:
Joint Design
Joint design is the most crucial factor in determining overall joint strength. The objective is to obtain the maximum strength for a given area to bond. Joints for adhesive bonding must be designed especially for adhesives and created to minimize peel or cleavage-loading conditions.

Simple Lap Joint

Tapered Lap Joint

Scarf Joint

Butt Joint

Strap Joint

Double Strap Joint

Tapered Double Strap Joint

Double Lap Joint

Stepped Lap Joint
Know Your Substrate
Know what you are bonding. Every substrate has different properties and will reach in different ways. Most adhesives will bond to dissimilar materials, but some are more challenging to bond. A surface preparation process may be required if you work with low surface energy (LSE) substrates. It is essential to understand the surface energies of all substrates in your assembly and how well the adhesive will wet out each. Remember that most bonds require the substrates to be clean and appropriately prepared.
Understand What Stress the Bond Must Withstand
The force needed to pull the bond apart allows engineers to understand how the adhesive will perform in an application. Pulling an adhesive bond apart is the most common way to measure the strength of adhesion.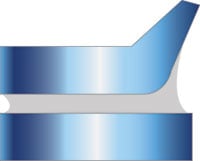 Peel Stress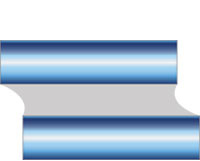 Shear Stress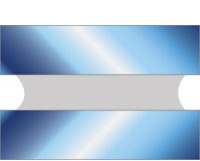 Tensile Stress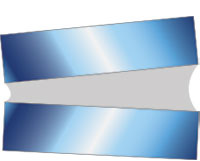 Cleavage Stress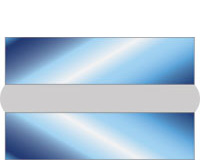 Compressive Stress
Calculate How Much Open Time You Must Put Your Part in Place
Once we identify what kind of adhesive will bond to your substrate, knowing the amount of time for your bonding application will be critical to determining which glue to choose. Depending on the chemistry of the adhesive, we will have to calculate a cure time or set time to move to the next stage of your manufacturing process.
Optimal Characteristics Required from Your Adhesive
Factors to consider for optimal adhesive in your process are strength, cure or set time, flexibility, viscosity, hardness, color, UV stability, health risk, temperature, chemical resistance, and regulations. Adhesive manufacturers have different formulas to suit your bonding application.
Sum Up Your Application Spend
Meeting your bonding needs before looking at the cost is critical. There are many factors to consider to increase throughput and efficiency to reduce rework or scrap to keep your manufacturing cost on budget. We can help you calculate all variants, including dispensing and curing equipment, and guide you to an optimal bonding application tailored to your manufacturing process and product requirements.
Download and share our technical bulletin. Contact our engineering sales representatives at Ellsworth Adhesives to develop an assembly process that meets your needs.