Mark Virant
Technical Support Representative
Ellsworth Adhesives
The popularity and convenience of aerosol adhesives cannot be understated. Aerosol adhesives are easy to use, dependable, and versatile. New eco-friendly aerosol adhesives ensure that the convenience does not come at a cost to the air we breathe.
VOC Standards & CARB Compliance
Volatile organic compounds (VOC) in aerosol adhesives can unintentionally combine with elements in the atmosphere, contributing to air pollution problems like smog. As a result, VOC reduction efforts have been introduced to federal and state air quality regulations.
The Clean Air Act, enacted in 1970, allows the US EPA to create and update federal air quality standards. Three years prior, reacting to heavy air pollution levels in California, the California Air Resources Board (CARB) had already been established. Strengthened EPA standards is one reason that CARB now limits VOC in products like aerosol adhesives.
Timeline

References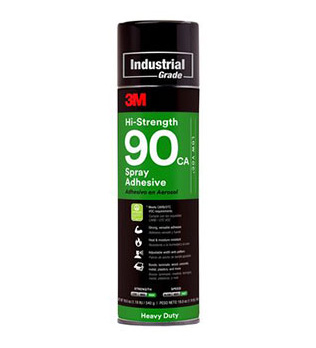 3M Low VOC Spray Adhesives
Adhesive manufacturers have reformulated their aerosols to meet federal and state regulations, and provide more eco-friendly solutions. The 3M Hi-Strength 90CA Spray Adhesive is a recommended CARB-compliant solution, featuring fast-tack performance, adaptable bonding, and less than 25% VOC.
Download and share our white paper to learn more about low VOC aerosol adhesives. Contact our engineering sales representatives at Ellsworth Adhesives and discover more eco-friendly solutions.