Dow Silicone Solutions for E-Mobility
To help make electric vehicles a high-performing, cost-effective transportation alternative, Dow is investing in new silicone solutions for the design and assembly of e-mobility applications. This includes collaborating with battery cell makers, system designers, assemblers, tier suppliers, and vehicle OEMs to improve the efficiency and reliability of next-generation battery packs and systems.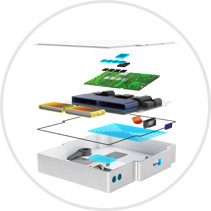 POWER ELECTRONICS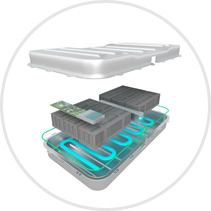 BATTERY PACKS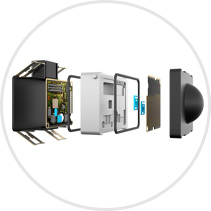 ADAS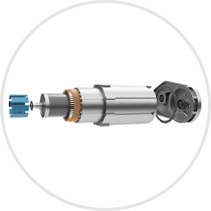 E-MOTORS
Advantages of Silicones in E-Mobility
Silicone's unique attributes and success in today's printed circuit board (PCB) and automotive applications provide a solid foundation in addressing challenges for the electric vehicles of tomorrow. Advantages of e-mobility silicone technology include:
Very low thermal resistance
Flow, wetting, adhesion, and cure properties that can help speed and simplify processing
Excellent thermal stability with a wide operating temperature range
Reliable performance under harsh conditions, including resistance to thermal shock, oxidation, moisture, and chemicals
Excellent electrical insulation (dielectric strength)
Excellent stress relief
Silicone foams enable light weighting
E-Mobility Silicone Technologies
Silicones come in a wide variety of chemistries catered towards specific applications. Dow develops high-performing formulations to tackle each component of an electric vehicle:
| | |
| --- | --- |
| Products | Benefits |
| Conformal Coatings | With a broad range of durometers and very low modulus options, silicone conformal coatings deliver stress relief on delicate circuit board components during thermal cycling. |
| Encapsulants, Gels & Foams | Providing cell protection in case of a thermal event, these materials offer lightweight thermal coupling, vibration dampening, and flexibility. |
| Gap Fillers | These soft, compressible, two-part silicones are thermally conductive and ideal for high-heat applications like battery packs and module assemblies. |
| Thermally & Electrically Conductive Adhesives | Typically self-priming, re-workable, and solventless, these materials provide fast and durable adhesion for applications requiring heat and electrical transfer. |
To learn more download Dow's E-Mobility Materials Selection Guide.
Dow Dowsil™ TC-5515 Low Density Thermally Conductive Gap Filler
In the booming electric vehicles market, EV battery packs are arguably the most important feature. Thermal management is critical for improving EV battery pack safety and extending its lifetime. For heat dissipation, a thermally conductive gap filler is required.
The DOWSIL™ TC-5515 LT Low Density Thermal Conductive Gap Filler is specifically designed to dissipate heat from EV batteries and control unit modules to provide a reliable cooling solution due to the stability of properties during typical environmental exposure.
Features
Heat dissipation
Lightweight and lower total cost
Good durability in an automotive environment
Easy application process and high throughput
UL 94 V0, low flame risk
Low equipment maintenance cost due to low abrasion performance
Applications
EV battery assembly
Electric control unit module assembly